This week in the music industry: the second round of applications for Music NSW's Opportunity Development Grant has opened, Melbourne contemporary music summit Face The Music released their first lineup of speakers, and the 2016 Art Music Awards winners were announced.
Music NSW's Opportunity Development Grant
The second round of applications for Music NSW's Opportunity Development Grant opened earlier this week.  The grant program aims to support Australian musicians and their managers through the early stages of their career development, as they attend various industry conferences and complete live-performance tours around the nation.
This year, the grant will offer a one off funding of up to $850/member of the touring party, with a total limit of $5500/group. Applications will close on September, 6, 2016. More information on how to apply can be found HERE.
Face the Music guest speakers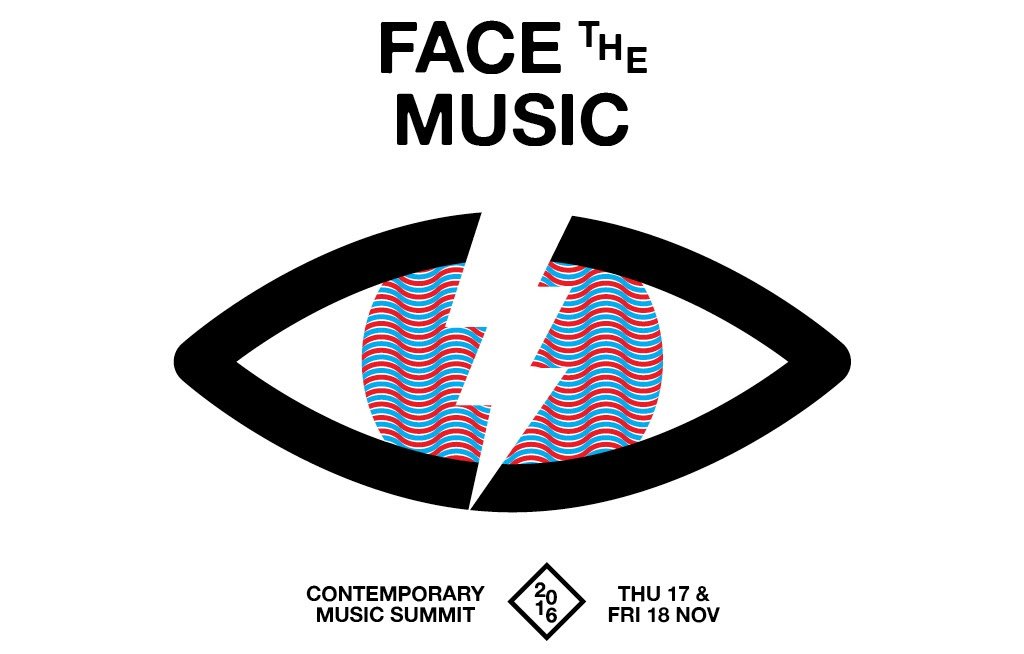 Earlier this week, the organisers behind Melbourne's contemporary music summit Face The Music, released the first round of guest speakers for the 2016 event. Running from November 17-18th, the summit is so far set to feature numerous industry experts such as the celebrated American music blogger Anthony Fantano from The Needle Drop, Triple j radio host Zan Rowe, Ricki Askin from VICE, Robert Forster, Lorrae McKenna from Remote Control Records and more.
More information on the summit and speakers can be found HERE.
Winners of the 2016 Art Music Awards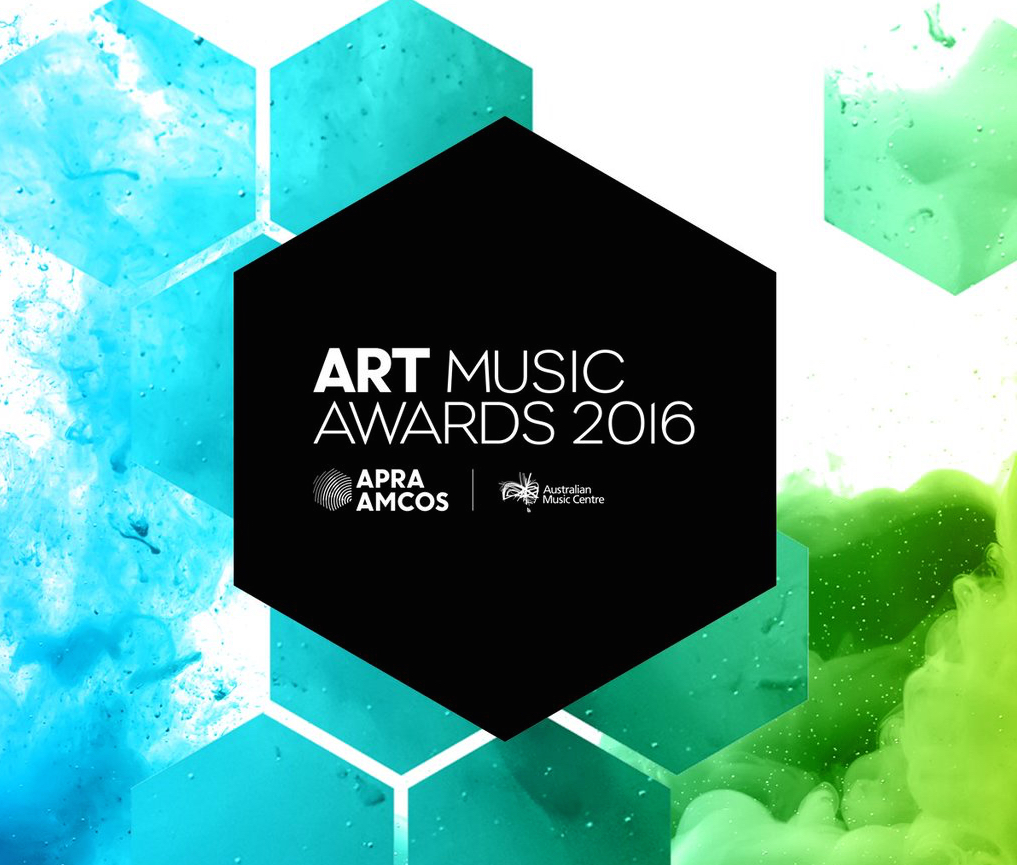 On Tuesday, APRA AMCOS and the Australian Music Centre hosted the annual Art Music Awards. Consisting of 11 different national categories and eight different state/territory specific categories, the Art Music Awards is the only nationwide award ceremony in Australia which recognises the works of local composers, performers and educators in the genres of contemporary art music, jazz and experimental music.
Highlights from the night include the Award for Excellence in Music Education given to Artology for their Fanfare Competition, the Award for Excellence in a Regional Area given to Moorambilla Voices, the Award for Excellence by an Organisation given to Ensemble Offspring, the Award for Excellence by an Individual given to Claire Edwardes and Orchestral Work of the Year given to the composer of Earth Plays, Catherine Milliken. The full list of winners can be found HERE.
Sydney Opera House unveils renewal plans
Troy Grant, NSW's Deputy Premier and Minister for the Arts, has recently unveiled the working designs for the Sydney Opera House's largest program of upgrades since its opening in 1973. As part of the program, the Opera House will become much more accessible and open to the public, improve the acoustics and efficiency of the Concert Hall, establish a new Creative Learning Centre for children, young people and families, plus much more. A whopping $202 million has been committed to the project by the NSW Government and as Minister Grant says, the upgrades will ensure the Opera House can meet the constantly building demands of being one of the country's most iconic tourist destinations and performance centres.
"The Sydney Opera House is the symbol of modern Australia. It is our responsibility as custodians of this extraordinary place to maintain and renew it for all Australians. That's why we are investing more than $200 million in these wonderful projects, which represent the biggest upgrade to the Opera House since it opened 43 years ago."
For more information on the Sydney Opera House upgrades, head HERE.
The Roundup
Celebrating their 30th anniversary, the ARIA Awards, Australian music's biggest night of celebrations, will return to 2016 on Wednesday November 23rd.
The countdown to the 2016 NT Bush Bands Bash is now on, with the largest celebration of Aboriginal Desert Music taking place at the Telegraph Station in Alice Springs on August 28th. The concert is the final piece in the puzzle for eight bands selected from across Central Australia to partake in the Bush Bands Business development camp at Ross River from August 24th – 27th. To find out about the industry camp and who is involved this year (mentors include Peter Garrett, Brian Ritchie and Anna Laverty), head HERE.
MTV Australia is bringing back MTV Beats & Eats on Saturday November 26, 2016 to Stuart Park, Wollongong. After a successful debut last year, organisers of the festival are expecting a crowd of around 10,000 people in 2016. So far the food and music festival will be featuring performances from New Zealand rapper Savage, EDM producer Paces, and New Zealand electro-pop act MAALA. More information on the event and  tickets can be found HERE.
AIR 100% Independent Singles Chart
Flume feat. Tove Lo – Say It
Sia – Cheap Thrills
Flume feat. Kai – Never Be Like You
Ta-ku & Wafia – Love Somebody
Big Scary – The Opposite Of Us
Sia – Chandelier
Horrorshow – If You Know What I Mean
Flume feat. Vic Mensa – Lose It
Sia – Alive
Hayden James – Just a Lover
AIR 100% Independent Albums Chart
Jack Carty – Home State
Sia – This Is Acting
Sia – 1000 Forms Of Fear
King Gizzard & The Lizard Wizard – Nonagon Infinity
Sticky Fingers – Caress Your Soul
The Cat Empire – Rising With The Sun
Courtney Barnett – Sometimes I Sit and Think, and Sometimes I Just Sit
Thundamentals – So We Can Remember
Sticky Fingers – Land Of Pleasure
Camp Cope – Camp Cope
ARIA Singles Chart
The Chainsmokers feat. Halsey – Closer
Major Lazer feat. Justin Bieber & MØ – Cold Water
DJ Snake feat. Justin Bieber – Let Me Love You
Illy feat. Vera Blue – Papercuts
Twenty One Pilots – Heathens
Shawn Mendes – Treat You Better
Jonas Blue – Perfect Strangers
Anne-Marie – Alarm
Drake feat. Wizkid & Kyla – One Dance
Calvin Harris & Rihanna – This Is What You Came For
ARIA Albums Chart
Soundtrack – Suicide Squad: The Album
Bernard Fanning – Civil Dusk
Human Nature – Gimme Some Lovin': Jukebox Vol.II
Montaigne – Glorious Heights
Adele – 25
Macklemore & Ryan Lewis – This Unruly Mess I've Made
Skillet – Unleashed
Keith Urban – Ripcord
Elvis Presley – Way Down In The Jungle Room
DJ Snake – Encore
———-
This content has recently been ported from its original home on The AU Review: Music and may have formatting errors – images may not be showing up, or duplicated, and galleries may not be working. We are slowly fixing these issue. If you spot any major malfunctions making it impossible to read the content, however, please let us know at editor AT theaureview.com.