This week in the music industry, APRA AMCOS released their full review report for the 2015-2016 financial year period, Melbourne's Gretta Ray won the 2016 Vanda and Young Songwriting Competition, a new social networking app for the music industry was launched, and tickets to the inaugural National Live Music Awards are available now.
APRA AMCOS 2015-2016 Review
Late last week, APRA AMCOS released their full 2015-2016 financial year review report and announced a record-breaking annual revenue figure of $333 million. Highlights from the report include:
Over the last three years, APRA AMCOS export revenue has increased by 75% to reach more than $38.3 million per annum.
The growing trend of music subscription services in Australia has resulted in royalty collections from music streaming services to total  up to $27.4 million, a 140% increase from last year's $11.4 million revenue.
The overall digital revenue increased from last year's $20 million to $67.8 million this year, and
The 2015-2016 public performance licensing revenue reached over $70 million.
The full APRA AMCOS 2015-2016 review report can be found here.
Winners of the 2016 Vanda and Young Songwriting Competition
Yesterday, 18-year-old Melbourne singer/songwriter Gretta Ray was announced the winner of the 2016 Vanda and Young Songwriting Competition, for her song "Drive". Queensland songwriter Emma Louise came in second place for her song "Underflow", while Tigertown and Tia P both tied for third place for their songs "Lonely Cities" and "4 Seats from Beyoncé", respectively.
Tia P is the first ever international prize winner of the Vanda and Young Songwriting Competition, which is one of the world's biggest songwriting competitions. This year the competition included 3,934 entries by 2,412 songwriters from 20 different countries.
The 2016 Vanda and Young Songwriting Competition also raised an incredible $200,000 for Nordoff-Robbins Music Therapy Australia. Nordoff-Robbins Music Therapy utilises creative music therapy methods to deliver significant and quantifiable benefits to adults and children dealing with various physical and intellectual disabilities, trauma, mental health problems, as well as behavioural, emotional and learning difficulties.
National Live Music Awards to support Support Act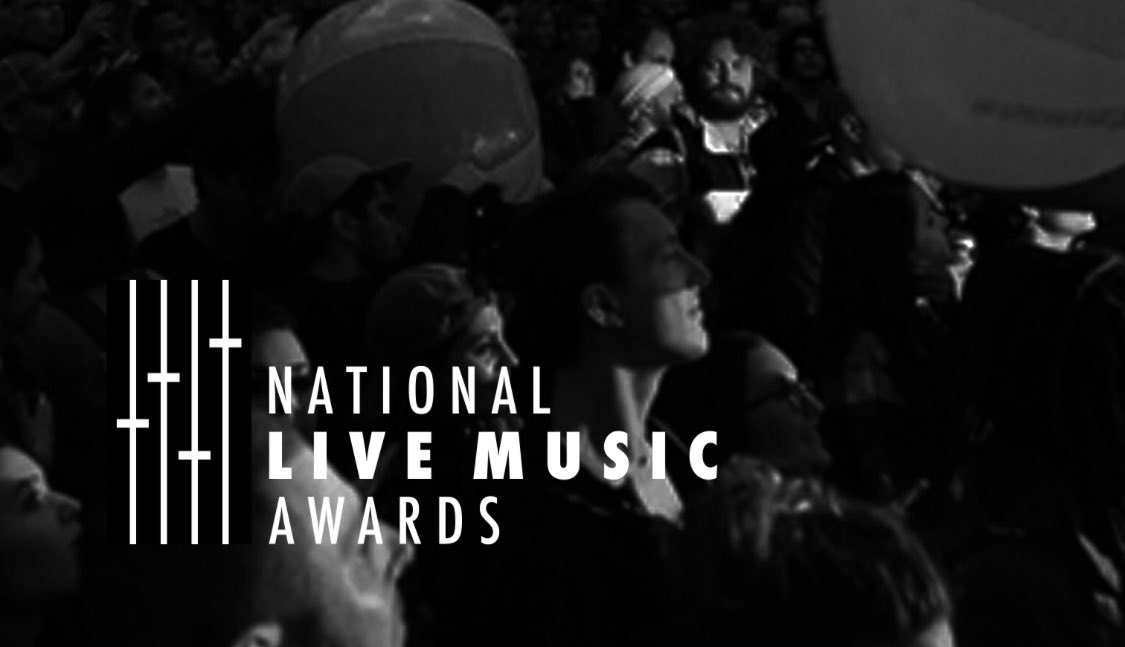 Tickets are now available for the inaugural National Live Music Awards. Held in eight different venues across the nation on Tuesday 29th November 2016, the awards celebrate the best of Australian live music.
Tickets to all events, except the Sydney gala at The Basement, are free via online RSVP. The Sydney gala general admission tickets are $39, with $5 from each ticket going towards supporting the charity Support Act. For those who don't RSVP to the other events, there will be an entrance fee of $5 at the door, with all proceeds going to Support Act. Ticket information available here.
Support Act is a charity unique to Australia, established to help artists and music workers of all kinds, who are facing hardship through various types of support including; financial relief, expert advice, and practical assistance. More information about Support Act can be found here.
VAMPR app launch
VAMPR is a brand new social networking app specifically designed for those in the music industry. Founded by  Josh Simons and Melbourne musician  Baz Palmer from Aussie rock band Hunters & Collectors, the free iOS app aims to connect musicians from all over the world with like minded collaborators across all different genres of music.
More information about the new app can be found here.
The Roundup
The full event program for the 2016 WAMFest was released this week. The event running from November 3rd – 6th, and will include 159 live musical performances and over 70 industry speakers. Full program details can be found here.
Sydney's iconic live music destination the Upstairs Beresford has announced the launch of Upstairs Live, a new weekly live music series showcasing the best of local talent from a variety of genres.
AIR 100% Independent Singles Chart
Sia feat. Kendrick Lamar – The Greatest
Sia – Cheap Thrills
Bliss N Eso feat. Thief – Dopamine
Tash Sultana – Jungle
Amy Shark – Adore
Vance Joy – Fire and the Flood
The Temper Trap – Lost
Sia – Alive
Flume feat. Tove Lo – Say It
Sia – Chandelier
AIR 100% Independent Albums Chart
Nick Cave & The Bad Seeds – Skeleton Tree
Tash Sultana – Notion
Sia – This Is Acting
The Peep Tempel – Joy
Sia – 1000 Forms Of Fear
Big Scary – Animal
The Delta Riggs – Active Galactic
Ball Park Music – Every Night The Same Dream
Sticky Fingers – Caress Your Soul
Camp Cope – Camp Cope
ARIA Singles Chart
James Arthur – Say You Won't Let Go
The Weeknd feat. Daft Punk – Starboy
The Chainsmokers feat. Halsey – Closer
Calum Scott – Dancing On My Own
Hailee Steinfeld – Starving
Ariana Grande feat. Nicki Minaj – Side to Side
Sia feat. Kendrick Lamar – The Greatest
The Chainsmokers feat. Phoebe Ryan – All We Know
Bruno Mars – 24K Magic
DJ Snake feat. Justin Bieber – Let Me Love You
ARIA Albums Chart
Jessica Mauboy – The Secret Daughter (Songs from the TV Series)
Hillsong Worship – Let There Be light
Kings of Leon – Walls
Various – Triple J's Like A Version 12
Barry Gibb – In The Now
Green Day – Revolution Radio
Soundtrack – Suicide Squad: The Album
Trophy Eyes – Chemical Miracle
Lisa Mitchell – Warriors
Norah Jones – Day Breaks
———-
This content has recently been ported from its original home on The AU Review: Music and may have formatting errors – images may not be showing up, or duplicated, and galleries may not be working. We are slowly fixing these issue. If you spot any major malfunctions making it impossible to read the content, however, please let us know at editor AT theaureview.com.