There was something different about the Falls Music & Arts Festival in 2016. Even now, a few days on from New Year's Eve, I can't put my finger on it. Following the Victorian event's temporary relocation to Mt. Duneed Estate last year, we returned to the hallowed and lush surrounds of the Great Otway National Park in Lorne and even then, walking into the festival site for the first time on Wednesday evening, it took a minute to get used to everything again.
In terms of the line up, Falls had assembled a festival bill of Australian and international artists plucked perfectly for the triple j-dedicated crowd, as well as those of us who probably would've been escaping to Falls Lorne to see out 2016, regardless of who would be ringing in the countdown on stage. The numbers remained strong throughout the four day event, yet there was something missing from the classic vibe anyone who's been to Falls Lorne in the past would recognise.
Perhaps the emergence of the Falls Festival in Byron Bay has started to take the shine away from the OG event in Lorne. Or maybe it's the fact the tail-end of the year now has events like Beyond the Valley and Lost Paradise in the mix, joining the Woodford Folk Festival in nipping at each other's heels.
Or maybe, I'm just getting older and slightly jaded seeing the festival crowds get younger (and more munted) every year? Bitta column A, bitta column B…
STILL!
We're here to talk about the music and man, did I come away from Falls this year with some solid sets in mind. Some highlights were predictable, others took me by surprise. Let's get to it, shall we?
DAY ONE
I arrived onsite on Wednesday night to catch Spit Syndicate finishing up their set in the Grand Theatre as punters swanned around in their best attempts at meeting the 'ALL GOLD EVERYTHING' brief set by the festival a few weeks before. With a live band, Spit Syndicate has fashioned a whole new energy for themselves in the past year and Falls would have been the perfect platform for them to take it to more crowds but I feel like the first night was the wrong place for them on the program. They turned up, but a lot of their talent and live energy seemed lost on the crowd who were well into party mode by 6pm.
Wednesday night at Falls Lorne belonged to Client Liaison, for me though. While Northeast Party House and Grandmaster Flash also brought people streaming into the Grand Theatre, it was Monte Morgan and Harvey Miller's pastel-dream of Diplomatic Immunity that took the cake. This was the largest stage I'd seen Client Liaison perform on and given the room to flesh out their already entertaining and impressive visuals and choreography, the band had the audience in the palm of their hands in no time at all.
Sweat poured down Morgan's face as he danced between the two giant water-coolers inflated either side of stage, his voice ringing out as strongly as the print of his blazer. Dropping a cover of Savage Garden's "I Want You" (complete with music video on the screen) was a surprise the Grand Theatre audience erupted with, fitting perfectly with the rest of the band's perfectly.
DAY TWO
I ditched out of Hot Dub Time Machine's set in favour of an early night (even though I could hear the action clearly from camp), so when Thursday's Valley Stage program came calling, I'd be up and ready for it. After multiple calls of "Marge, the rains are 'ere!" in the morning, we were back onsite to catch Gretta Ray open the stage early on. Not being an east coast girl, I've missed the opportunities to see the young artist's first few shows since triple j Unearthed latched on to her obvious talent and going off her Falls set, I definitely understood why there's been so much hype whipping up around her. Greta's talent isn't over-exaggerated or braggadocious – she is a fine vocalist and exudes natural charm on stage. The fact that we're only at the beginning of what's looking to be a successful career, is incredibly exciting.
AlunaGeorge took charge as the heat ramped back up during the afternoon – a perfect bit of festival programming. In vocalist Aluna Francis, we got hints of Aaliyah swag mixed in with the fresh and edgy cool only the Brits can bring to electronic/R&B. Illy took over soon after to one of the largest crowds I've seen the Melbourne rapper play – since the release of his latest album Two Degrees, he's already completed an east coast tour and announced his largest headline run of dates yet for early 2017. To see him on the Valley Stage with longtime bandmates Ben Ellingworth and Rui Baptista, the Falls festival stage seemed like a walk in the park for Al Murray as radio hit after radio hit rang out in the amphitheatre. Textbook success. Triple j Tune Rags whipped around proudly. Job done.
Golden Features turned out to be one of my highlights of the entire festival which was surprising, given he was a late addition in the first place. Stepping in to replace MØ, the masked producer threw down a set full of gritty, sweaty and frankly, gloriously dirty electronic music that was hungrily taken in by the crowds. I got nothing else but a big thank you for that one. If you were hitting a lull of energy at that point, Golden Features brought you right back up again.
As we all waited for Childish Gambino that evening, Ta-ku took his turn on the Valley Stage as night fell over the forest. Bringing Wafia out on stage was one of my favourite moments of Falls this year; separately, these two are obviously very talented musicians but together? Absolute gold. Broods preceded Gambino and I'll admit, the NZ group was much better than I had been anticipating. I think I missed the initial hype train when it came to the Notts, but I thoroughly enjoyed their highly energetic set, the way they interacted with the crowd and the way Georgia simultaneously gave me all my New Year's fitness inspiration throughout the course of their set.
It was all about Gambino, though. The first time I saw Donald Glover perform was at SXSW 2014, making his entrance by leading a brass band performing "3005" through the audience. I then saw him play Lollapalooza in Chicago that same year in the middle of a downpour and again, his show was completely different. Fireballs spurted out into the air from either side of stage as the Atlanta rapper bounded back and forth in an open Hawaiian print shirt.
On Thursday night, his entrance marked yet another different facet to his performance style. Of course, at this point, fans were still reeling from the release of Gambino's Awaken, My Love! album and I was wondering how this set would go down, given these Australian shows are some of the first since the epic Joshua Tree events in the US. What we got, was a well rounded set, introducing fans to the new material, while being careful not to neglect the well-established favourites.
Dressed in white linen (which he soon shed a lot of by the end of the set), Gambino opened with "Me and Your Mama" before heading back to his because the internet era with "I. The Worst Guys" and "II. Worldstar". Bathed in blue and red stage lights, Gambino's live band exuded strength I knew they were capable of, but harnessing a primal and raw quality I'd not seen previously. As for Gambino himself, not much time was spent bantering with the crowd but it didn't matter – the concentration spread across his face as he barrelled through "IV. Sweatpants", for instance, determined that he was not here to mess around.
The set was punching with heat and aggression and yet, when Gambino took things down a notch, the transitions were so well-timed. A funky rework of "III. Telegraph Ave." was attention-grabbing, as was his rendition of "Redbone" – straight up one of the sexiest songs of 2016. Slotting in cover of Tamia's "So Into You" before asking the crowd, 'D'you want some hard shit, doe?', Gambino ramped things back up again with "AssShots". All up, a smart run through what's been a cleverly constructed music career thus far, there's no doubt this run of Australian shows will have been a cherry on top of what's been a stellar year for Glover as a musician, writer and general creative-about-town.
DAY THREE
Friday, aka the first full day of Falls programming with both stages operating, meant that the hill climbs were numerous and the glutes definitely got a work out. It was also the night that had over 50 festival goers suffer injuries as a result of the widely-reported 'stampede'. Admittedly, I had decided to avoid the crowds at that point and thankfully, was clear of the incident but it's been disheartening to see how much flak the festival has received in the wake of it all.
I can fully understand and appreciate the worries parents and loved ones who were unable to reach their friends and family members at the festival and yes, the layout of the Grand Theatre on that night (the lack of exits, mainly) was not ideal for the crowd DMA's are well-known to pull. However, something you can't plan for at these events are the types of festival-goer who, instead of thinking logically and of others around them, get a rush from pushing and inciting anxiety in others. Anyone who has been to the Lorne site will be well aware of how steep the hill is from the Grand Theatre down to the amphitheatre – it wouldn't take much for one to stumble and a domino effect to follow. If you were there for Flume's set in 2012, similar issues arose. A sad and unfortunate end to the evening for many but to say that all the blame is with Falls organisers is completely unfair.
Earlier that day, things had been travelling smoothly; RY X returned home to play a highly-anticipated show that left us swooning, while Olympia and Remi had the Grand Theatre pumping hard during their late afternoon/early evening sets. Both Bernard Fanning and Darren Middleton played strong shows up in the Theatre and down in the Valley on Friday, the two musicians having been part of the first Falls Festival (as it's now known) in 1996 with Powderfinger. 'Australian heavy-hitters' could've worked as a neat subheading for Friday at Lorne, with artists including Matt Corby, Ball Park Music, The Jezabels and Violent Soho all stepping up to the plate and delivering rousing sets of live music.
When it came to DMA's, it's clear that the Sydney group are well on their way to cementing themselves as one of the country's most formidable and popular exports – they should have been on the Valley Stage. Remembering their Splendour set from only a few months earlier, seeing a packed out amphitheatre bellowing out the lyrics to "Lay Down" back at the band, it always seemed an odd choice to then confine DMA's to a tent. If they wanted a more raucous, sweaty atmosphere, they definitely got it.
DAY FOUR
New Year's Eve. The bigg'n. If you'd gotten to this point of the festival and still knew what day it was, my hat is doffed to you. It definitely felt like we were entering the home stretch and funnily enough, out of the four days at Falls, Saturday was the one that ran by the quickest. One moment I was up in the Grand Theatre watching HÆLOS in the early arvo and bam, next minute Jamie T is on the Valley Stage as we looked down the barrel at the last hours of the year.
Regarding HÆLOS, I was so happy to see the British trio finally out in the country. We've been following them since SXSW this year and to see them make their Australian debut was a definite moment of the festival. 2017 is going to be a big year for these guys, and I can't wait to see how it unfolds.
Marlon Williams celebrated his birthday at the Lorne site that afternoon, hitting the Grand Theatre stage with The Yarra Benders for a show that drew a captivated crowd. Having seen the band a few times in 2016 already, I knew what was coming, but it's always a trip to see other people become completely entranced by Marlon's voice for the first time. Particularly at a festival like this one, where country music (alt, straight up or otherwise) is bound to stick out. With new music coming in 2017 – there's no doubt Williams earned some new fans at the end of 2016; watching rows of girls sporting braids and make up straight out the Kylie Jenner manual catch feelings off the back of "Dark Child" and "Lost Without You" is now my favourite sport.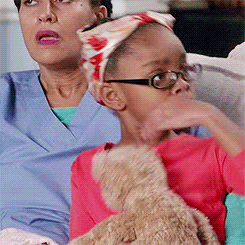 We hurtled through the rest of the afternoon with POND and The Rubens, but Jamie T's handling of his set was a highlight for many and stood out as a moment where I properly started to get keen for the rest of the night. A seasoned pro at these festivals, Jamie didn't shy away from Kings and Queens material or those deep-seeded fan favourites, instead embracing the love coming at him from the pit – though Trick material did tick some boxes with me, love that record. I was humming "Tescoland" to myself on the journey home.
Catfish and The Bottlemen stormed the Valley Stage that evening with vigour that reminded me of when The Vaccines played the same stage only a few years previous. The lads have had an impressive run over the past few years since The Balcony dropped in 2014 (they're done Wembley Arena, for Chrissake) and seeing them on NYE was pretty damn great. They've completely come into their own and it's obvious that large stages are where they need to be. Another band I'd first seen at SXSW 2015, Catfish were performing in a more intimate environment then – we were so close that sweat would fling off Van McCann's guitar, right onto your face. It's almost impossible to think that a band of this size could do shows like that anymore but hey, power to them for doing what they do incredibly well and being recognised in the way they have been.
Ducking up to the Grand Theatre for a quick hit of Booka Shade, I found myself back down in the guts of the Valley Stage's audience for The Avalanches' set to bring in 2017. Admittedly, I didn't have high expectations. Their Splendour show left a lot to be desired and I went into their Falls show thinking it would follow suit. I was wrong. Where their set had lacked back in July, The Avalanches pulled up their bootstraps and delivered a bang-on New Year's Eve show that I'd been waiting for. Having Oscar Key Sung in the mix in particular was an inspired choice of guest vocalist (where your new tunes at??), while Eliza Wolfgramm owned her own stage spotlight strongly. Wildflower's "Subways", "Colours" and "Frankie Sinatra" went down well, while "Frontier Psychiatrist" and of course, "Since I Left You" lit up the crowd.
The opening hour of 2017 belonged with Adelaide's Tkay Maidza, who made her Falls debut in 2013, but returned as a world-travelled, stage dominating performer. Off the back of her debut album TKAY, the rapper ensured that the heat didn't dissipate from the Valley's pit.
And like that, the Falls Festival was done for me for another year. I'm a loyalist, so despite that 'something missing' vibe I mentioned earlier on, I'll always pick Lorne over the other sites. There's something about being in a bubble in the middle of a forest with thousands of others, off grid and away from the normal grind. In amongst the slew of festivals gaining traction around it, Falls continues to stand strong. Can't take that away from 'em.
Photos (ex. HAELOS) by John Goodridge.
———-
This content has recently been ported from its original home on The AU Review: Music and may have formatting errors – images may not be showing up, or duplicated, and galleries may not be working. We are slowly fixing these issue. If you spot any major malfunctions making it impossible to read the content, however, please let us know at editor AT theaureview.com.