This week in the music industry: for the first time ever, audio streaming has exceeded video streaming in America, and applications for the Australia Council for the Arts' International Residencies Program open.
BuzzAngle's 2016 mid-year music sales report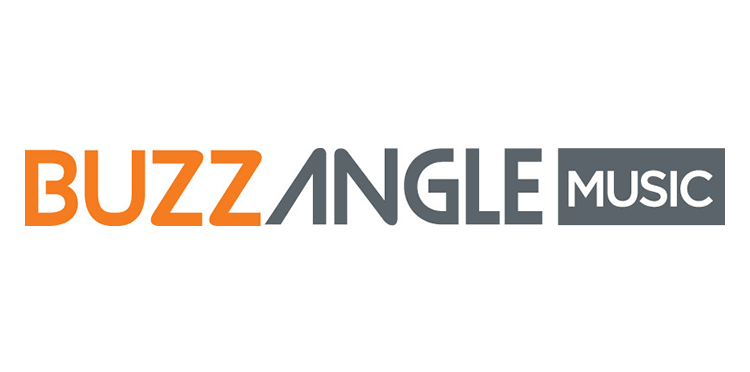 This week, BuzzAngle released the 2016 mid-year instalment of their  biannual reports on the performance of music sales within the American market.
Similar to other music industry reports, the BuzzAngle report found streaming to be the dominant form of music consumption in America, with digital song and album sales decreasing by 24.2% and 17.7% respectively, while streaming increased by 58%.  And for the first time ever, with around 209.4 billion on-demand streams, audio streaming has exceeded video streaming, which only had around 95 billion on-demand streams.
The full mid-year report can be found HERE.
International Residencies Program 2016
It's probably every artist's dream to make it big, globally. However, in order to achieve this, they need an extensive network of international industry contacts, as well as knowledge and experience of the global music market. As a result, the Australia Council for the Arts created the International Residencies Program to help new Aussie artists develop their skills and build strong relationships with industry workers, within a global context.
This year's applicants will have the chance to live in one of the high quality residence areas of Berlin, Helsinki, London, Nashville, New York, Paris, Rome, or Virginia, for periods of up to 12 months between the years of 2017 and 2018.  To be eligible for the grant, applicants must be either an Australian citizen or a permanent resident, and must be a practicing artist or arts worker.
Applications close on October 4, 2016. More information on the grants program can be found HERE.
The Roundup
Melbourne rockers The Pretty Littles released a new single "Sleeping in Water", from their upcoming album Soft Rock for the Anxious, due September 2, 2016.
DJ G Smooth won the Australian round of Red Bull Thre3style Championships. Soon, the Melbourne based DJ will head towards Chile to represent Australia at the 2016 Red Bull Thre3style World Finals.
Alex the Kid signed with punk label Pee Records, and released their new single "Skate or Lie". The band will be touring around Australia in September this year, in promotion of their upcoming album Speak Up, due August 19, 2016.
The annual  contemporary music summit Face the Music, will be held in Melbourne from November 17-18, 2016. Early bird tickets are now on sale HERE.
AIR 100% Independent Singles Chart
Flume feat. Tove Lo – Say It
Sia – Cheap Thrills
Flume feat. Kai – Never Be Like You
Hayden James – Just a Lover
Hermitude – Viberation / Gimme
Vance Joy – Riptide
Sia – Chandelier
Vance Joy – Fire and the Flood
Client Liaison – World Of Our Love
The Temper Trap – Fall Together
AIR 100% Independent Albums Chart
Sia – This Is Acting
Brendan Maclean – funbang1
Sia – 1000 Forms Of Fear
King Gizzard & The Lizard Wizard – Nonagon Infinity
Russell Morris – Red Dirt Red Heart
Urthboy – The Past Beats Inside Me Like A Second Heartbeat
The Cat Empire – Rising With The Sun
Camp Cope – Camp Cope
Luca Brasi – If This Is All We're Going To Be
Courtney Barnett – Sometimes I Sit and Think, and Sometimes I Just Sit
ARIA Singles Chart
Drake feat. Wizkid & Kyla – One Dance
Calvin Harris & Rihanna – This Is What You Came For
The Veronicas – In My Blood
Justin Timberlake – Can't Stop the Feeling!
Drake feat. Rihanna – Too Good
The Chainsmokers feat. Daya – Don't Let Me Down
Meghan Trainor – Me Too
Desiigner – Panda
P!nk – Just Like Fire
Shawn Mendes – Treat You Better
ARIA Albums Chart
Red Hot Chili Peppers – The Getaway
Broods – Conscious
Adele – 25
Beyonce – Lemonade
Radiohead – A Moon Shaped Pool
Drake – Views
Keith Urban – Ripcord
Meghan Trainor – Thank You
Red Hot Chili Peppers – Greatest Hits
Flume – Skin
———-
This content has recently been ported from its original home on The AU Review: Music and may have formatting errors – images may not be showing up, or duplicated, and galleries may not be working. We are slowly fixing these issue. If you spot any major malfunctions making it impossible to read the content, however, please let us know at editor AT theaureview.com.