Conspiracy theories. The fuel behind many a late-night Wikipedia trawls. We've all been caught up by the mystery and the oftentimes unexplainable; whether it's the Illuminati, the existence of aliens, various assassinations or the incredibly far-fetched (Avril Lavigne is actually dead and a doppelgänger is in her place, Beyonce was never actually pregnant…), we love a good rabbit hole to jump down when it comes to tracing these theories back to their sources.
For mates Scott Mitchell (former VICE News Senior Editor) and Marty Smiley (former Channel V Host), a combination of unemployment, paranoia and no doubt, boredom, led them to create It's All Connected – a newly launched podcast dedicated to investigating the world's biggest conspiracy theories and potentially uncovering some new discoveries of their own.
In terms of first episodes, the duo's debut jumped right in, putting the spotlight on British singer (and 2016 comeback king), Craig David. After the internet got heated following a theory that the R&B singer had died following the release of Slicker Than Your Average, to be replaced with a body double, it's become a little legend of its own. It was only fitting that the first guest on It's All Connected would be the man himself (or the imposter…).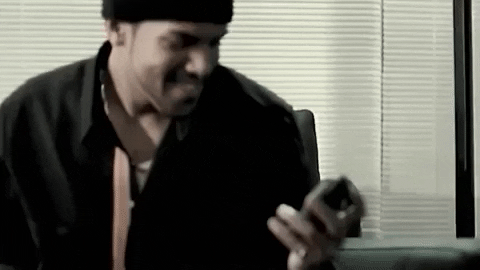 "It was no coincidence that R&B superstar Craig David was the first person to join our show." Smiley explains. "It just made total sense. He encouraged us from the very beginning to ask the questions others were too scared to ask like, "Are you apart of the Illuminati?" or, "Were you replaced by a more athletic stunt double after your first two albums?" Craig was quite happy to discuss these connections with us and to this day he hasn't denied his Illuminati membership."
Since that interview made its way online, the traction It's All Connected has received has been immense. Why? Because we're hungry for this stuff. For Smiley and Mitchell though, the response was unexpected.
"We weren't expecting the reaction that we received to the first episode." he admits. "Craig David's involvement almost derailed our mission. The Daily Mail, The Independent, Mirror UK, OK! Magazine, De Telegraf and Celebuzz, all covered his appearance on our show. Our favourite headline was: "Will the real Craig David please stand up? Singer breaks silence over Illuminati rumours".
"They made several references to where you could download the podcast which drove our traffic through the roof but we've been forced into hiding for the remainder of the season. We've custom built an underground bunker that allows us to broadcast on a secure line."
If you think the duo has peaked with Craig David's appearance, they're only getting started. Now four episodes in, Smiley and Mitchell are rolling up their sleeves and getting to the bottom of some US-centric conspiracies.
"Our next guest on the show is fellow truther and R&B/rap star, Chingy." Smiley reveals. "If you follow him on Instagram, you'd be aware of his views on the Obama administration. He genuinely believes that Barack Hussein Obama is George W. Bush's cousin and we're keen to explore this connection with him. We're always open to hearing about connections we haven't made yet. Chingy appreciated us taking him seriously and I think our audience will too."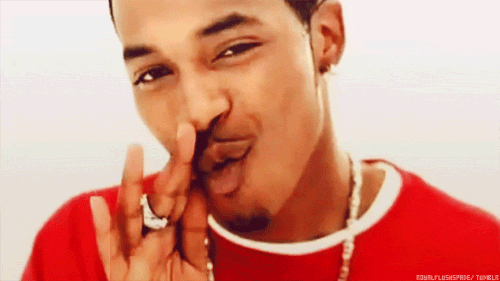 So we know how well It's All Connected is establishing itself and the popularity the podcast is currently generating, but how did it start?
"The podcast came together out of sheer paranoia." Smiley says. "Scott and I were both unemployed, spending a lot of time alone, reading news from the alternative press, watching YouTube videos of different conspiracy theories, trawling through declassified CIA files and ultimately spiralling into a dark hole of suspicion and mistrust."
"I guess we feared that if we didn't challenged the established order, take on the lame stream media head on, no one else would. In the post-fact world we now live in, the line between what's real and what you're being told to believe is becoming blurred. This podcast makes connections, you'd never make yourself. There's no such thing as coincidences. Just unconnected dots."
We're sold.
—
Follow It's All Connected on Facebook and listen in online via iTunes, WebPlay and on Android.
———-
This content has recently been ported from its original home on The AU Review: Music and may have formatting errors – images may not be showing up, or duplicated, and galleries may not be working. We are slowly fixing these issue. If you spot any major malfunctions making it impossible to read the content, however, please let us know at editor AT theaureview.com.